Admissions
Places available in our Nursery for September 2017
If your child is born between 1st September 2013 to 31st August 2014 and you would like for them to attend our outstanding Nursery please collect the application pack from the school's office and return it by 31st March 2017. You can also download the application pack below that can be submitted via the school email address info@kensington.newham.sch.uk together with your child's full birth certificate, passport (if they have one) and two proofs of your home address (tenancy agreement, council tax, gas/electricity bill, bank statement).
Our Nursery provides excellent resources that will enable your child to develop in all areas of learning and prepare them for main school.
Starting Secondary School - A summary of the steps you need to take to apply for a place in Year 7, starting in September 2017
At Kensington Primary School we recognise that choosing the right school for your child is extremely important and that each school has its individual characteristics.
We welcome visits by parents or carers and the child/ren to view the school and for discussions with the Head Teacher.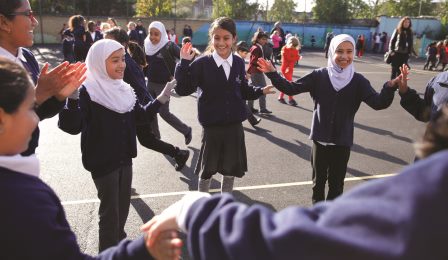 Parents are requested to contact the school to arrange an appointment on 020 8470 2339.
Nursery and Reception admissions in September accept children born between 1st September and 31st August. Admissions forms and school information packs can be obtained from the school office.
Pupils are admitted to the school in line with the London Borough of Newham Admissions Policy.
We have included a number of links below to help you apply for a school place for your child. The following link is also very useful and provides useful information from the London Borough of Newham's Pupil Services Section http://www.newham.gov.uk/Pages/Services/Admissions-primary-school.aspx#StartinginReceptionclassSeptember2015
Admissions for entry from September 2016 (2016/17 current academic year)
Admission for entry from September 2017 (2017/18 academic year)
Admission for entry from September 2018 (2018/19 academic year)
Useful links for all school admissions
If you have any further queries or questions relating to admissions, please contact the school and our Admissions Officer will be happy to help you.