Our Learning
The school delivers the statutory content of the National Curriculum through a thematic approach to learning. To ensure the continuing relevance of the curriculum for our children, we review the content each half-term. We then adapt it as appropriate to guarantee a broad, balanced, high quality curriculum for all our children. A skills-based approach is followed to ensure that the children progress in their learning as they move through the school.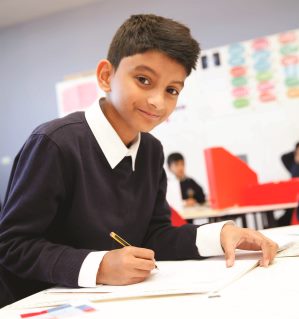 Assessment
We believe that formative assessment is at the heart of children's learning. Our assessment system focuses on identifying what children are able to do and what their next steps are.This is achieved through ongoing assessment during and after lessons, as well as regular pupil conferences, where children are given the opportunity to reflect on their learning.
All of this is recorded electronically on our INCERTS tracking system, which allows us to measure progress and rapidly intervene when children are not making the progress we would expect.
The Curriculum
Our aim at Kensington Primary School is to ensure each child progresses to the best of their ability and that they enjoy their learning in a safe and positive environment.
We believe children should learn to be confident, resilient, self-motivated individuals, who have a thirst for learning. Mutual respect and tolerance, good manners, the rule of law, liberty and positive relationships are prioritised. We teach children, through the curriculum and our collective worship, of the importance of democracy and equality of opportunity for all.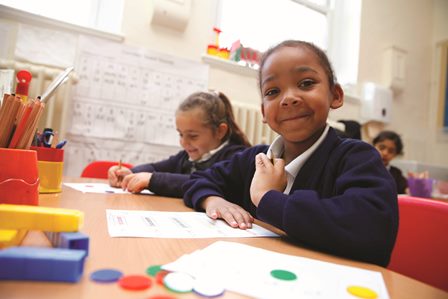 In order to achieve these aims, children are taught a broad and balanced curriculum:-
English – Reading, Writing, Spoken Language
Maths
Science – Biology, Chemistry, Physics
Computing
History
Geography
Physical Education
Music
Art
Design Technology
Religious Education
PSHCE (Personal, Social, Health and Citizenship Education.)
Mandarin
In the Foundation Stage, this is focused around the seven areas of learning:-
Communication and Language
Literacy
Mathematics
Personal Social and Emotional Development
Understanding the World
Physical Development
Expressive Art and Design
Synthetic Phonics
We use the Ruth Miskin Literacy (RWInc.) synthetic phonics approach to teach children in Reception and Y1 the phonetic knowledge required to read and write. Occasionally, children will continue to need phonics lessons in Y2 and even further up the school, particularly if they join us with no or little English.
Through this scheme we teach knowledge of sounds and how they link to letter names, as well as key words. We recognise the need to develop fluency when reading and the need to develop comprehension skills. These skills are also taught directly through our daily RWI lesson.
Please speak with your child's teacher if you have any queries or concerns about your child's learning and to find out how you can support your child at home.