Outdoor
Why learn outdoors?
"Outdoor Learning" means any learning that takes place outside the normal classroom environment – so why do our children do lessons outdoors? First and foremost, our children should enjoy being outdoors. When children play and learn outside, it has a clear effect on both their physical and emotional health: children become fitter and happier the more time they spend outside. Secondly, our children will know how to look after themselves outside the classroom or home. If a year 1 pupil realises that it might rain today and gets their own rain coat before leaving home, and a year 6 pupil can interpret the safety signs on the London Underground, then these are skills that they will carry into their teenage and adult lives. Finally, our children will know the link between classroom learning and real-world experiences. Many academic skills can only be truly learnt through practice (for example, using money in the gift shop in a museum). The skills learnt in a classroom need to be applied in a real-world situation – for instance, using scientific knowledge to do a field study on insects in the park.
What is outdoor learning?
Outdoor learning is not a subject in itself; it is a vital method for teaching and learning in every subject. It has no curriculum of its own. Instead, each area of the curriculum – academic, culture, health and communication – is taught both inside the classroom and outside of it. This involves learning activities in the school playground, in a local park or Wanstead Flats, a visit to a museum or workshop, or pupils staying for a few days at an outdoor education centre. The following are some examples of how outdoor learning has been implemented by different year groups:
Reception pupils visited North Beckton school's forest area for a den building workshop, developing their team work and motor skills.
Year 2 visited St Paul's cathedral to study the setting of the Great Fire of London in 1666.
All year groups have been taking part in active maths sessions, learning maths in real-life situations and developing their physical stamina alongside.
Year 6 and Year 5 have attended residential visits, taking part in adventurous team activities and becoming independent, self-sufficient, courageous learners.
Below are some images showing the fantastic learning that has been going on outside the classroom: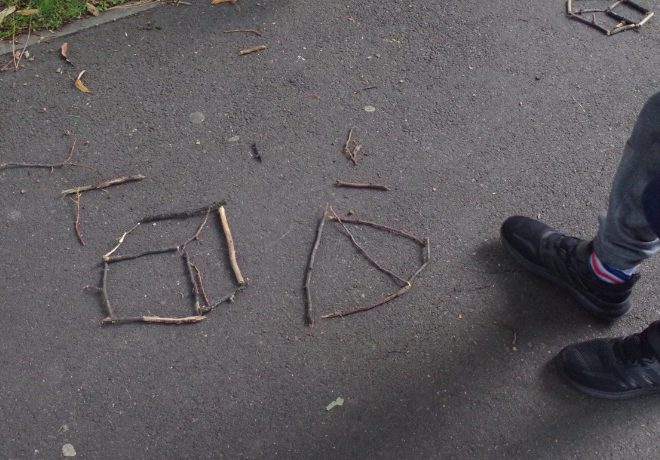 A pupil forms 3D shapes from natural objects, deepening his understanding of vertices and corners.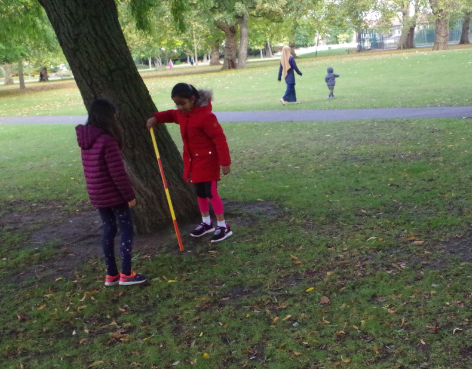 Pupils estimate and measure the distance between trees, improving their measurement skills!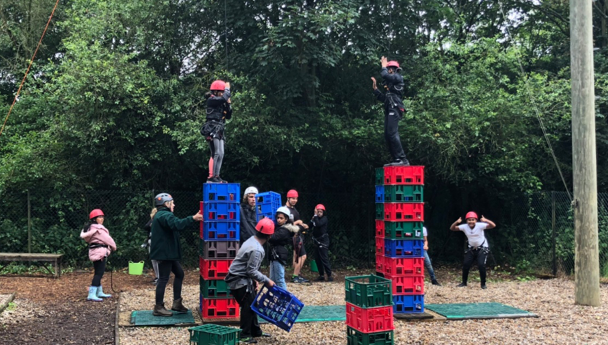 Pupils at a residential camping trip, going out of their comfort zone.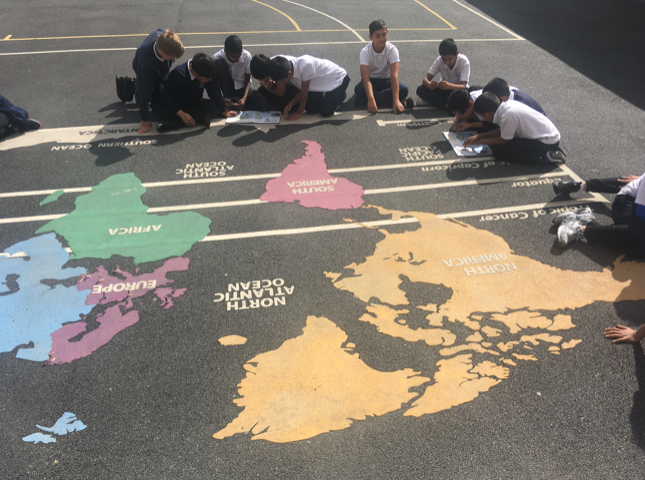 Pupils enjoying the sunshine as they explore the world map from the school playground.

Links:
Learning Outside the Classroom (LOTC) website. This has excellent information on the benefits of and ideas for outdoor learning.
https://www.lotc.org.uk/
Learning Through Landscapes (LTL) outdoor learning ideas for parents: go down to Wanstead Flats, Plashet Park or even a back garden and learn with the kids.
https://www.ltl.org.uk/free-resources/
Rhythms of Play: Excellent ideas for simple, fun activities that will get the whole family moving and learning in the outdoors!
https://rhythmsofplay.com/forest-school-outdoor-learning-and-nature-activities-for-kids/