Parent Gym
Dear Parents
We know that parenting while juggling everything else is tough right now.
In normal times, Parent Gym's school-based interactive sessions help build the skills and confidence of parents to create a calm home environment and raise happy children. But with schools closed, Parent Gym have developed some short online eWorkouts, offering quick, practical techniques to help create a happier family during these tricky times.
The workouts are free and fun and each one only takes a few minutes to do on your phone, tablet or laptop – perfect for when you are making a cup of tea.
We have two free on-line modules that you can download.
​The first module - Keep Talking, looks at ways to get our families communicating.
The second module-Love and Harmony, gives tips for helping bring some Love and Harmony to family life in lock-down.
To download, click https://storefront.themindgym.com/store, pop the Parent Gym Keep Talking and Love and Harmony modules in your shopping basket and 'purchase' (it is completely free!!).
Why not also visit Parent Gym's Facebook group, Parenting through uncertainty https://www.facebook.com/groups/148481499806766/ to share how parenting is going for you and pick up some ideas from other parents for ways to keep family life calm.
---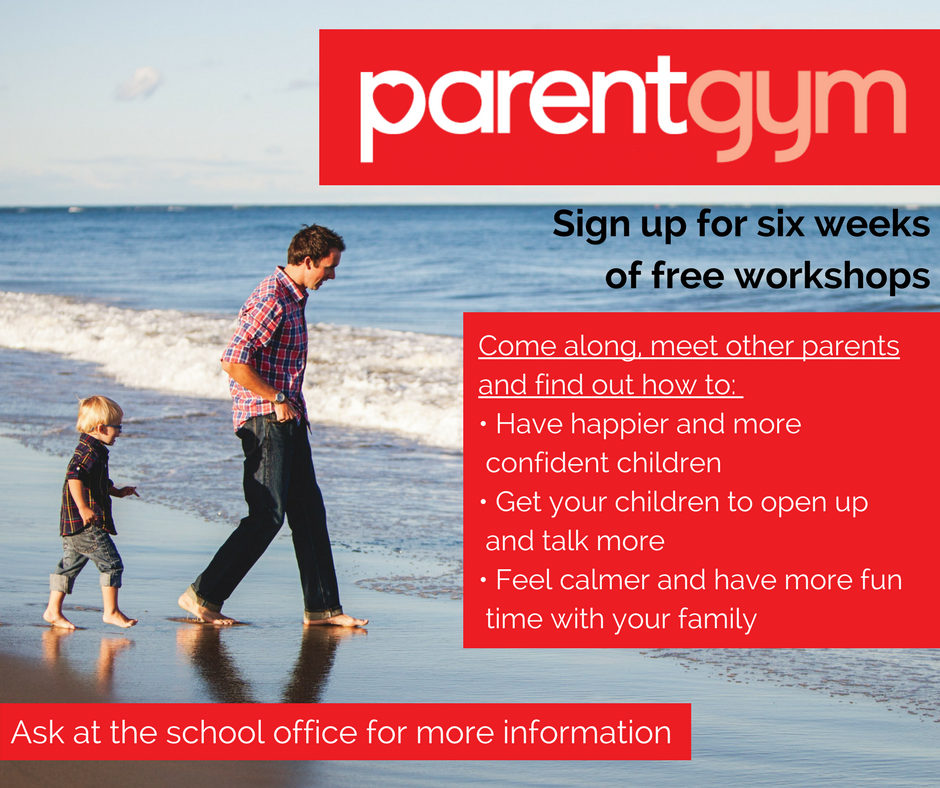 Parent Gym is a well-established, six week programme that reveals practical tips and techniques for parents who want the best for their children.
The programme costs £250 per parent but we have secured 20 places for free for parents at Kensington. These will be given out on a first come, first served basis.
The Parent Gym workshops run for two hours a week and each one comes with its own unique Parent Gym magazine packed with practical tips. For more information and to sign up, please speak to Mrs Amin or leave your name and details at reception.
'I have been delivering 'Parent Gym' courses at Kensington since 2015. I love getting to know parents and helping them develop new techniques to help their children. Many of the parents who have attended not only find it supports their parenting skills but they have also made new friends! '
'Invest in your child and attend a course. Learn new ways to help your child achieve their potential!'
Mrs Amin
Feedback
'It's with great pleasure I am writing to you this grateful note to say Thank you! Thankyou is not enough for those few weeks we have to spend in your parenting gym.'
'Now I am more close to my two children more than ever and the sister bond is more stronger too. Because of you I discover that love and time that family need not money to discipline my child.'
'Please show my note to your superior not to stop Parent gym, its helped a lot of parents to create a bond between parents and their children or family. Thank you! I have all the tools, techniques now thanks to you and all the members of your department.'
" I attended Parent Gym session held by Mrs Amin and found them extremely useful. Not only to help my son, but also for myself as I noticed more confidence growing within myself, which enabled me to ask and answer questions.'
'Her sessions were filled with a lot of useful information and her ability to explain things made it very clear and easy for me to understand and apply.'
'I am hoping she has more sessions on different topics/issues that I'd like to attend with her. Over all an excellent teacher, very helpful and kind.'
"Parent Gym- As the name indicates, this is a program meant more to mould and counsel parents than kids.
I am very glad that Kensington Primary School has taken this initiative to run these sessions for parents like me who found parenting a difficult task.
As a mother of two girls aged 8 and 4, I always found myself confused and irritated by their behaviour. I always thought they were stubborn and disobedient. But the very first session has changed my opinion. I realised that the problem was my attitude and behaviour rather than that of my kids.
With each session, I learned simple tips like praising them and appreciating their good deeds which completely changed the way we felt about each other. I am very thankful to Mrs Amin, my instructor/guide who made sessions very interesting and interactive. I am very grateful for all the support she gave to me in dealing with my kids.
In short, Parent Gym made me feel parenting is a responsibility and yet an enjoyable experience. I'd recommend every parent to attend these sessions and benefit from it's tips to easy and joyful parenting."